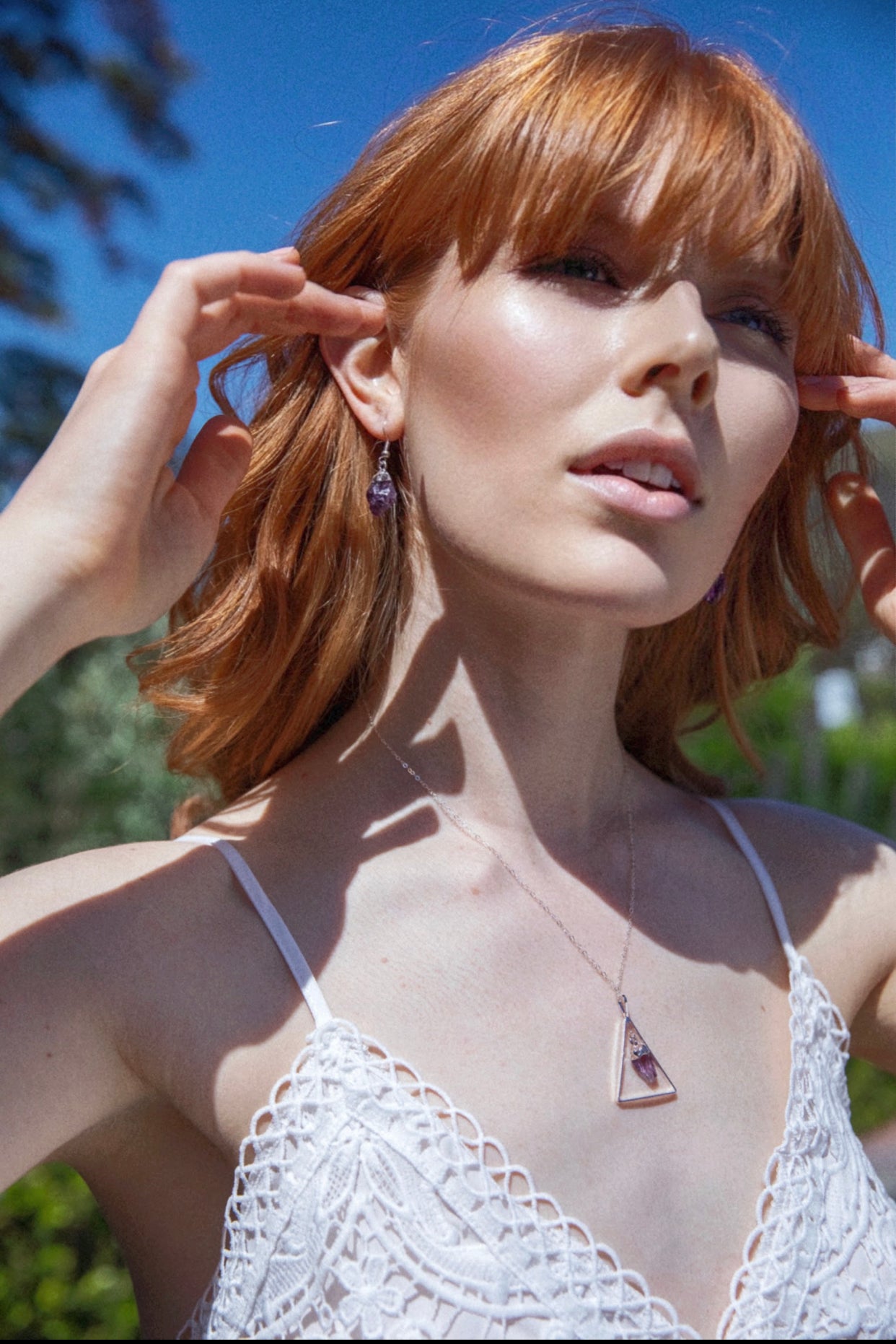 20th Anniversary Collection
This collection signifies my amazing journey for the last 20 years.  I started with my
no money, no job-- just a desire to make women feel confident, loved and connected with every piece I made with my own two hands.  I did not get here without my family, friends and 1,000's of loyal customers that have stuck by my side through thick and thin.  This collection is for you!
I always loved shapes and bright colors in my designs.  This collection has familiar stones and designs that you have seen throughout my body of my work. I chose Amethyst and Citrine to be the only 2 stones in the collection because they signify very important factors in my life.  Amethyst assists in the the relief from stress and anxiety that has ailed me for years, especially whilst running this business.  Citrine was chosen because its healing properties are powerful and abundant. More than anything, Citrine has allowed me to fully embrace my courage, confidence, success, and self-worth.
By promoting motivation and courage, these two crystals will help you get what you want and need.  These two stones help professionals get the guidance with decision making, which as business owner, I have had to make 1000's of decisions over my 20 years in business. 
Thank you again for 20 years of keeping me inspired to raise the bar to produce unique items full of meaning and made with love.

Here's to hopefully another 20 years!
xo,
Robyn