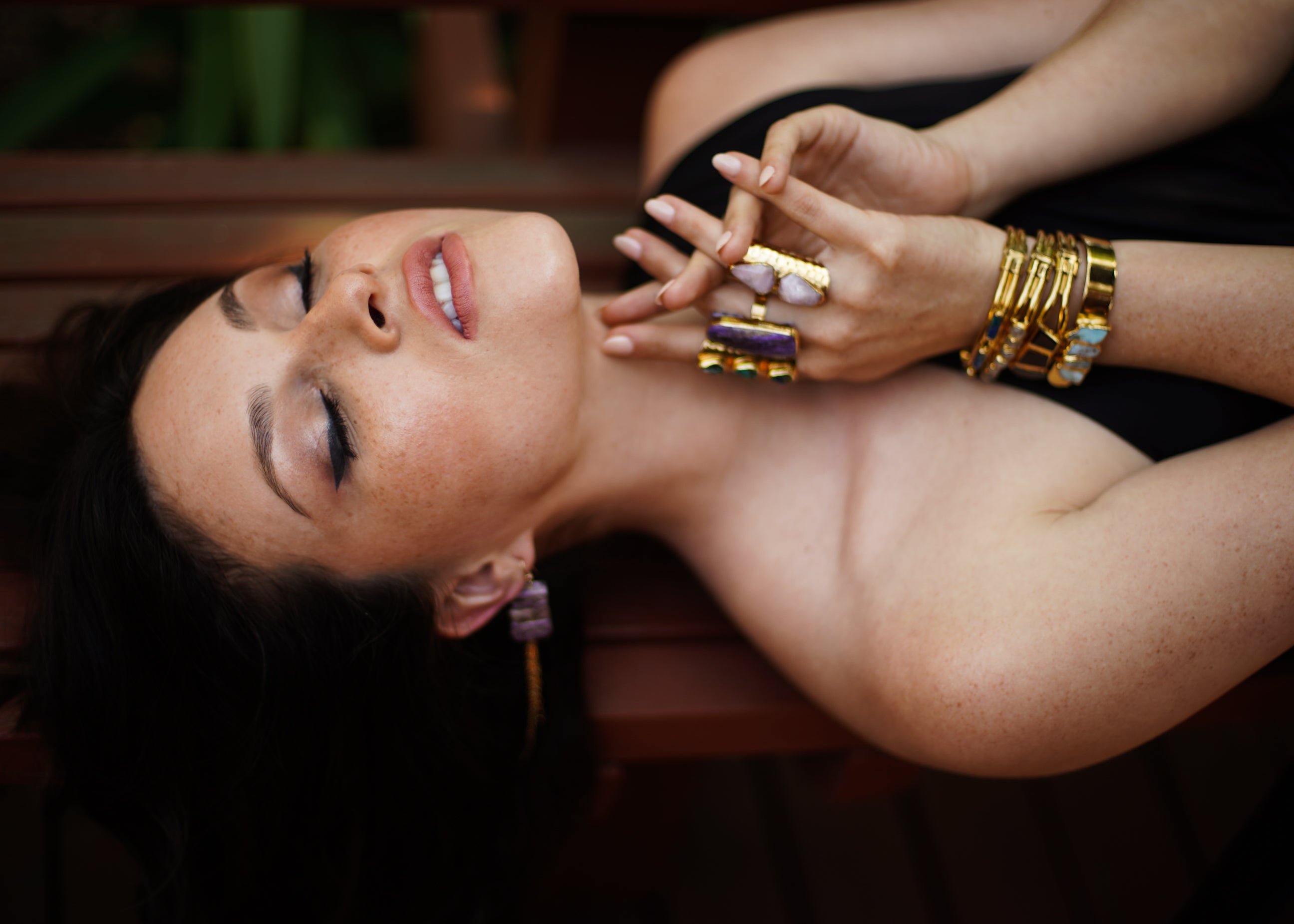 ROBYN RHODES x LIT FROM WITHIN
INTRODUCING...
ROBYN RHODES X LIT FROM WITHIN
We are so excited to share our latest collaboration! We had the pleasure of creating this collection with Molly Douglas, founder of Lit From Within.  With Molly's expertise in trauma therapy, extensive knowledge of the healing powers of stones, and her divine execution of guided meditation, I can honestly say this jewelry collection is like no other we have done before!  
In addition to being completely thought out from the stones, designs, where they are worn on the body, and even their style names, each purchase from this line will come with a custom digital meditation meant to be worn with your jewelry.  

The only real way to describe this is that with Molly's contribution, we go way beyond pretty and sparkly.... we created a line of jewelry that heals from the inside out!
 FROM OUR COLLABORATOR: MOLLY DOUGLAS, Founder of LIT FROM WITHIN
The time has come to embody and live in your light! 
Crystals are embodied light that hold different high vibration frequencies. These rays of light run through Mother Earth like sacred veins. They represent the energy of the divine feminine. 
These stones have been intuitively chosen and named after archetypes and their attributes. These are parts of self that we are ready to reclaim and empower at this time in history as we move into a new era. 
Not only is this collection beautiful to wear, it was designed to help remind you of who you are at your core self and create reconnection back to Oneness and Earth consciousness. These pieces are your invitation to align your soul light within your temple body. 
It was important that these stones were cleared, cleansed, and charged with Reiki light energy to give them their highest vibration. This jewelry was also made to work with the body's chakra system to enhance well-being and spiritual connection. 
We hope these temple body adornments make you feel empowered, inspired, create beauty, bring pleasure and connection but most of all, allow you to see, feel, and know yourself as sacred. 
As a special bonus, I would like to offer you 10% off all my programs.  Just use code IAMLIT.
Please visit: http://Iamlitfromwithin.com
With love and evolution,
Molly