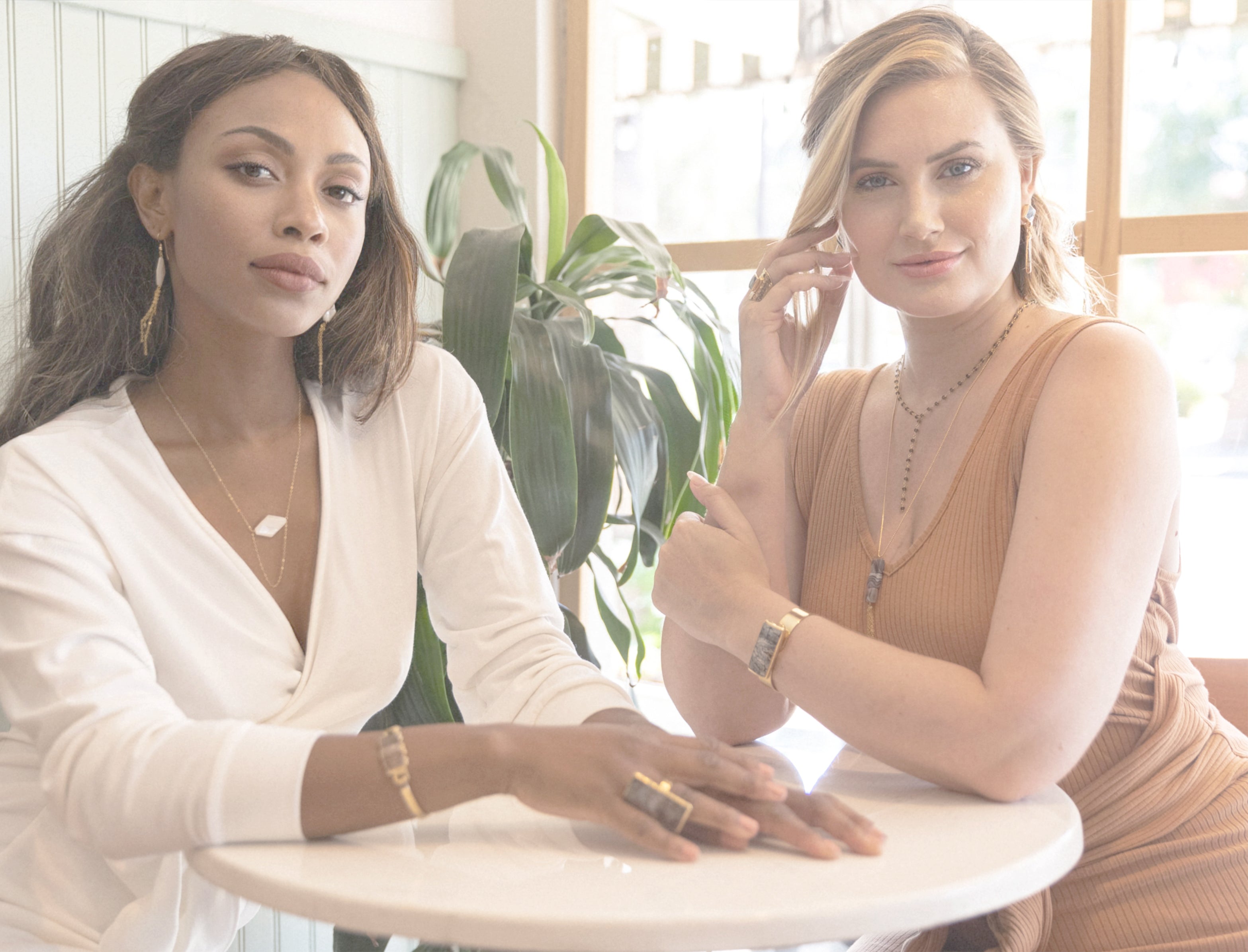 RECLAIM COLLECTION
REDISCOVER your style.
RESET your perspective.
RESTORE your essence.
--
About The Collection:
This collection is all about rediscovering YOU after the pandemic and how to find YOUR personal style AGAIN.  A lot of people lost a lot of themselves during the pandemic, so we wanted to come up with a collection that can help you RECLAIM your style.
Your job may have changed. You may have moved. You may not have to get dressed up everyday.  You feel your current wardrobe doesn't fit your current lifestyle... but where do you begin?  We got you covered. We have enlisted our dear friend and style guru, blogger and fashion influencer Rebecca Wattenschaidt (@mommyinheels), to not only show you easy ways to change your look, but even better, update your look using pieces our latest collection.
Our RECLAIM collection will help you discover your new style.  You do not need a whole new wardrobe.  You just need a few clothing staples, a few new accessories and some essential tips on how to put it all together.  
--
From Our Collaborator: Rebecca Wattenschaidt

I started blogging in 2012 (at 7 months pregnant!) as a way to share my daily outfits. It was just a simple hobby at the time, something that forced me to get dressed and do her hair and makeup every day. I love sharing my favorite style and beauty finds and inspiring women to find different ways of wearing pieces so they can get more wear out of what is in their closet. That's why it was a no-brainer to collaborate with Robyn for this new RECLAIM COLLECTION.
I really wanted to style this collection so it was easy and FUN to add  jewelry to your daily looks! I promise you, it doesn't have to be that hard! There isn't a need to buy a whole new wardrobe (although how fun is that??)-it can be as simple as accessorizing!
When I was styling this collection with Robyn, I knew I had to include my personal love of mixing metals and textures.  It's so easy to do and more importantly, it gives your overall outfit some dimension and elevates your look in an effortless looking way. Layering is also a really fun and easy way to work with your current wardrobe and make it feel like new. That's why this new collection has so many easy layering pieces.  We felt necklaces were such an easy place to start when layering-be sure to add some more delicate chains to the mix for some balance.
Hope you enjoy what we came up with and few parting words of advice before you go and hit the town... don't be afraid to add and take away, try new styles and add some fun elements-you'll be surprised at how easily accessories can take your clothes from an outfit to a whole look.